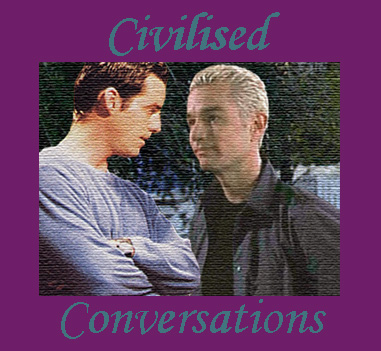 Spoilers: from BtVS Seasons 1 - 7

Timeline: Mid Chosen. In canon, there's not enough time for this in between
Xander's and Dawn's return and when Buffy gives Spike the amulet
- but we're all gonna pretend like there is.


A/N: I wrote this a while ago in an attempt to sort out some of the issues with Spike,
Xander and season 7 that had been bothering me.

Dedicated especially to Mwrgana, who has designed this wonderful site; I can never thank her enough for that.
Also for Veronica, because she's such a fantastic GodMum, and for Shayla who,
we agreed, deserves lots of Spander at the moment.

PG
---
Feedback:
Always appreciated, so please,
e-mail melissa